Sunday, October 10, 2021, 12:00 PM - 3:00 PM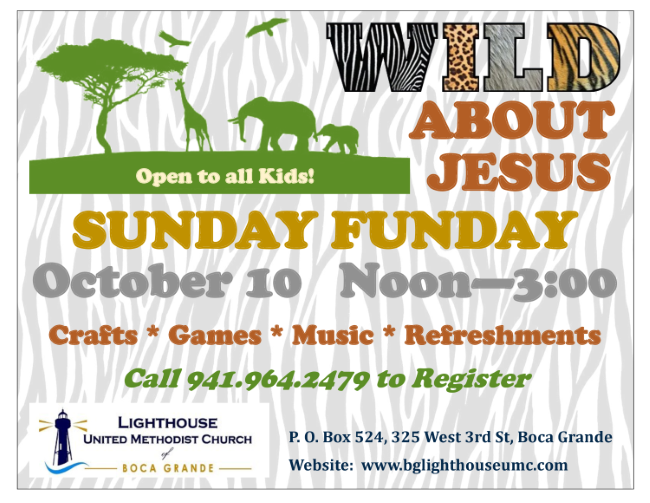 At Lighthouse United Methodist Church, we are "Wild About Jesus!" On October 10, from noon until 3 PM, we will be hosting a Sunday Funday for all school-aged children and youth through 8th grade.

This event will include lunch, music, crafts, games, stories, and more as we uncover Jesus' greatness and all he does for us. You don't need to be a member of the United Methodist Church, just a kid who likes to have fun with other kids.

The event will be held in the church's Fellowship Hall, on the corner of W Third St. and Gilchrist Ave. in Boca Grande and is entirely free. Children do not need to be registered, though, so we can prepare for enough food and activity supplies, registration is highly encouraged. You can register by calling the church office at 941-964-2479 or by clicking HERE to complete the online registration form.