Saturday, February 27, 2021, 12:00 PM - 3:00 PM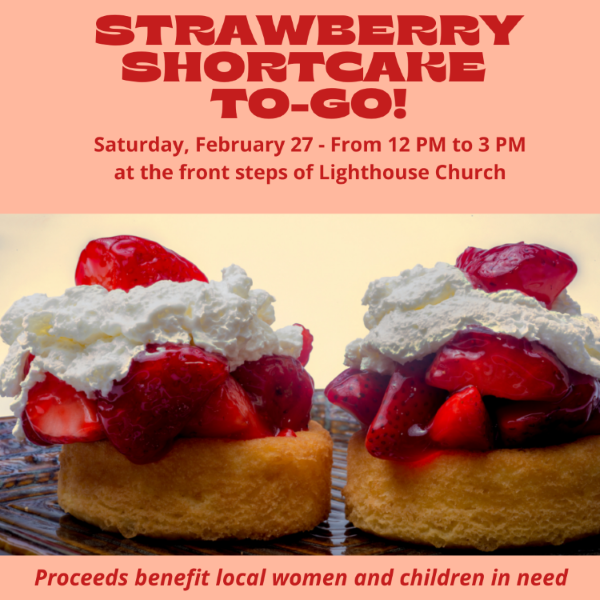 The Lighthouse Church UMW will have a mini Strawberry TO GO ONLY Festival on Saturday, February 27th, from noon 'til 3:00 PM. We will be selling shortcakes and berries on the front steps of the church that day. There will also be an amazing art sale, sponsored by Susan Hanafee, in the Fellowship Hall on Sunday, March 7th and 14th with all proceeds benefiting our UMW local missions. We now have donation envelopes in the pews for anyone who would like to donate directly to our Missions fund.
Any and all donations are gratefully appreciated.