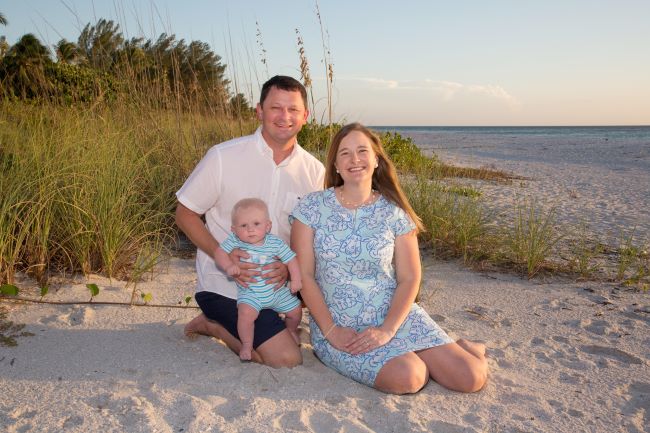 Senior Pastor Matthew M., Joy, and Ethan Williams
Matthew's chief vocational desire is to assist others in a growing relationship with Jesus Christ. Prior to entering ordained ministry, Matthew served as a Director of Music and Choral Conductor in a variety of religious and educational settings for fifteen years.
Matthew did doctoral research with an emphasis in Sacramental Theology at the University of Manchester, UK, and completed his doctorate at Candler School of Theology, Emory University.
As an Elder in the United Methodist Church, Matthew has served pastoral appointments in Tallahassee, Pembroke Pines, and Boca Grande. He is very active in local and international missions and serves on the Board of ZOE Empowers, an empowerment missional organization in 7 countries, that exists to help children help themselves.
In addition to his role as Senior Pastor of Lighthouse United Methodist Church, he serves on the faculty of the United Methodist Course of Study program at the Candler School of Theology and the Florida Conference License to Preach School. Matthew also serves on the Florida Conference Board of Ordained Ministry, the Southwest District Committee on Ministry, and the Florida Conference Missions Committee.
Joy is the Southeast Region Director for Facilities and Construction Services for Premier, Inc., a healthcare company based in Charlotte, North Carolina.
Matthew and Joy enjoy serving in missional ministry locally and internationally. Outside of ministry, they enjoy traveling, hiking, bluegrass music, boating and thoroughly enjoy spending family time at their mountain home at Lake Junaluska, North Carolina.
On June 24, 2020, Matthew and Joy welcomed their first child, Ethan Matthew, who has filled their hearts with joy.